Automotive Industry
With the advent of robotic arms, processes such as welding, painting, material handling and quality inspection are automated. It helps a company to save costs and speed up the product's turnaround time.
Robotic MIG, TIG & Spot welding

Assembly Line Automation

Robotic Drilling & Milling

Machine Tending

Vision Inspection Testing

Material Handling & Traceability
Electronic Industry
Precision and the compactness of every component matter in the electronic industry. It is impossible to meet the volume demanded by the market through manual labor. This increasing cost pressure has forced manufacturers to switch to alternatives that increase output. In this case, robotic manufacturing.
Robotic Pick & Place

Robotic Screwing Solution

Conveyor & Assembly Line Solution

Robotic Gluing / Soldering / Potting

PCB Assembly & Sorting Machine

Auto Labeling
Electrical Industry
The electrical industry is constantly trying to optimize the efficiency of every workstation. Robotic automation solution ensures consistency in the output and also increases safety.
Pick And Place

Coil winding & Resistance welding

Measurement & inspection

Vision Systems

Robotic Handling

Palletising
FMCG Industry
With the increase in government regulations, FMCG companies are deploying robotic automation to improve the quality and production speed. The robust features such as anti-corrosive surfaces and tight seals that resist contamination help the food industry raise its sanitary standards. Manufacturers prefer this solution for its cost-effectiveness, low footprint, and higher throughput rates.
Packing Solution

Sorting & Tracking

Robotic End Of Line Palletizing / De Palletizing

Conveyor Solution

Case Erector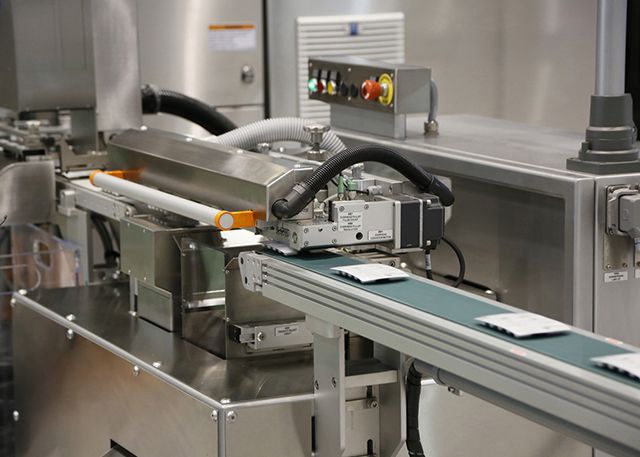 Medical Industry
Robotic technology ensures aseptic conditions since filling, kitting, and assembly processes are automated. It allows the pharma company to achieve productivity, cost-efficiency, and flexibility.
Case Packing

Line Palletizing / De Palletizing

Conveyor Solution

Case Erector
Aerospace Industry
Robotic solutions are capable of detecting minute variations in the patency, thickness, and integrity of aircraft skins and foils. They can perform repetitive and sensitive tasks like riveting, interior & exterior welding, assembly process, and bolting with precision.